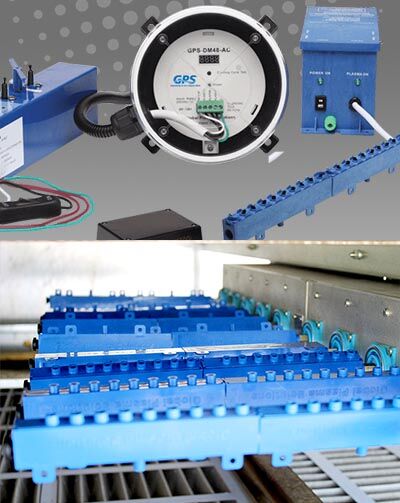 NEEDLE POINT BIPOLAR IONIZATION
No issue is greater than guaranteeing the air quality of your facilities in the age of COVID-19. How to adjust in real time to the changes happening across our society can be difficult for facilities managers. Air-Temp Mechanical, Inc. provides NPBI units to quickly and drastically reduce particles and pathogens in your HVAC system.
The value our NPBI units and expertise provide:
Can be installed in almost any system in any building

Eliminates particulates and odors

Eliminates pathogens (viruses, mold, and bacteria)

Lowers Energy Consumption and Carbon Footprint by reducing outdoor air intake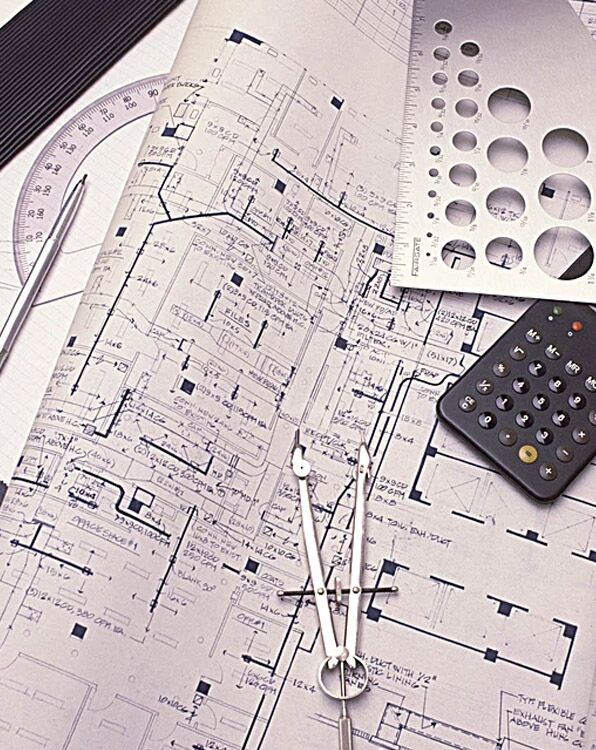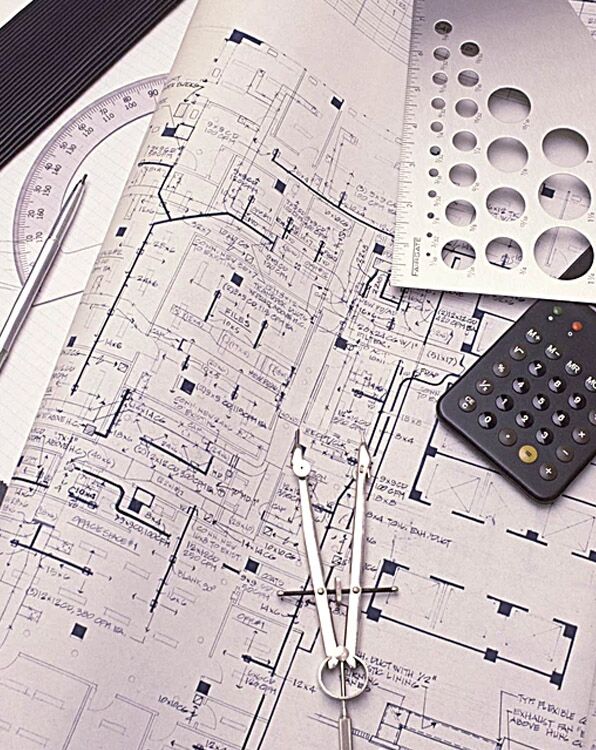 DESIGN BUILD CONSTRUCTION
Design Build projects are a significant investment. With all of the variable facets of a Commercial HVACR project our customers choose Air-Temp Mechanical because they require an organization with industry leading-experience, subject matter experts and specialized teams that are built for each project. For More Information or to Speak with a Project Manager visit, call, or message just Contact Our Cleveland Company.
The value our Design Build Construction solutions provide:
In-depth tracking and control of construction schedules and associated costs to achieve project goals and benchmarks
Development of a cost effective plan and schedule for completion of the project maximizing resource utilization
Oversight review of all contractors' submittals and review of architectural and engineering drawings ensure optimal design
Fluid hand off on project completion, including training on systems, technical support and service.
Rapid expedition of design and implementation of your Commercial HVACR project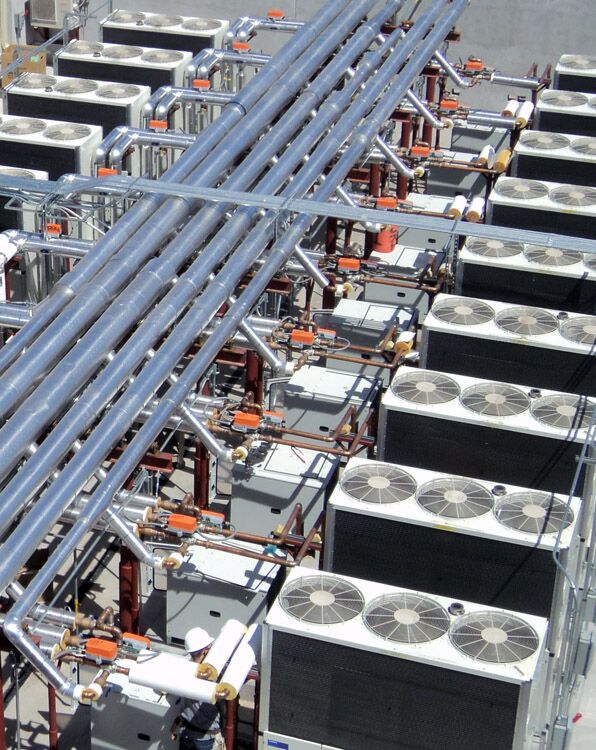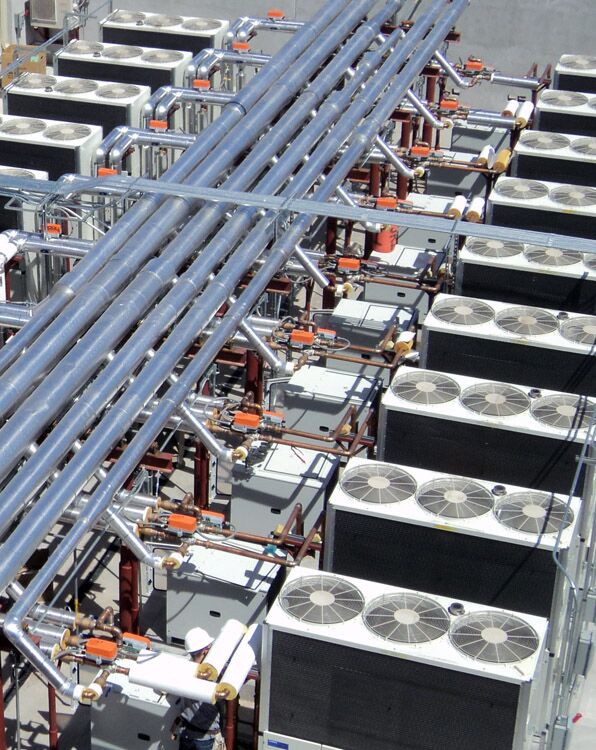 COMMERCIAL HVACR SERVICE
Skilled & knowledgeable Air-Temp Mechanical service technicians will diagnose & troubleshoot your equipment, in addition to looking beyond the immediate failure and identifying weaknesses or potential areas of unreliability and bring them to your attention. Our service technicians receive top training and continued education to develop their skills with advancing technology or evolving methodologies. With Air-Temp Mechanical's rapid response emergency service call system, an experienced service technician is always available for our customers emergency needs twenty-four hours a day, seven days a week.
The value of having your Commercial HVACR systems serviced by Air-Temp Mechanical:
Emergency Service 24/7
Priority Service
Asset Protection
Minimized Down Time
NATE® Certified Service Technicians
Custom alternative options for mission critical areas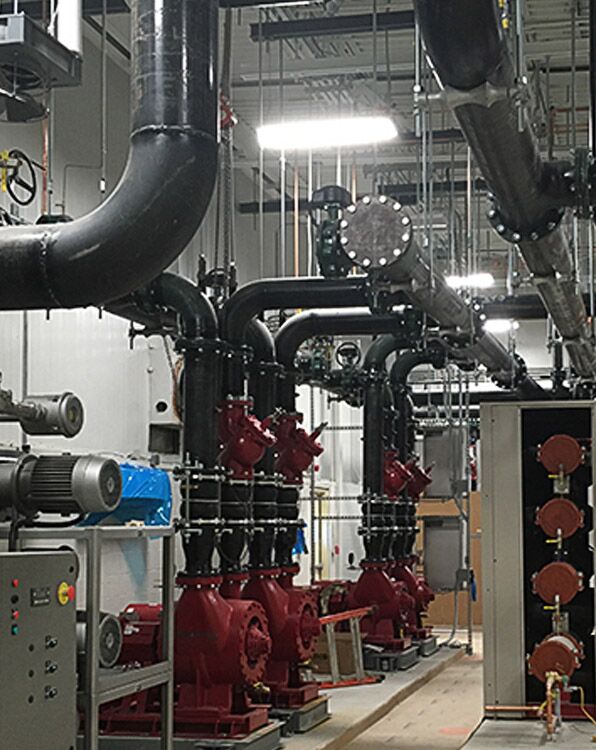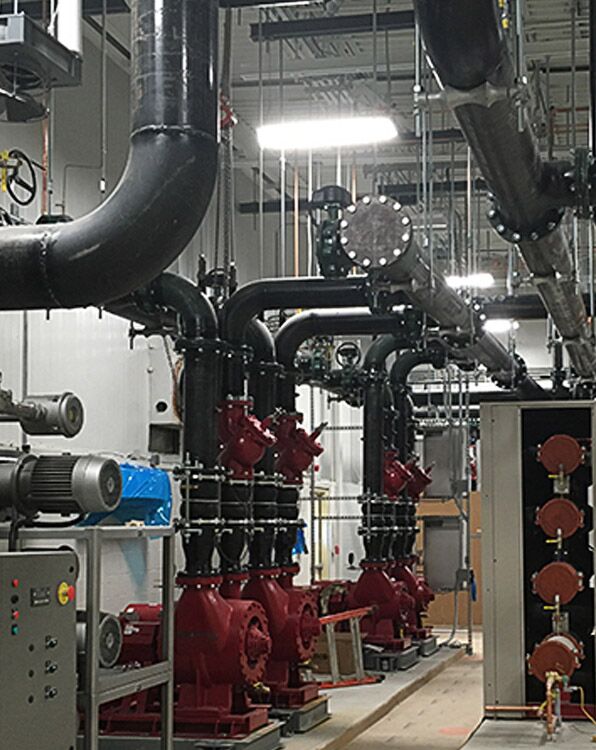 COMMERCIAL HVACR MAINTENANCE
With our customized maintenance programs we can help you optimize equipment performance and keep your facility operating at design efficiency. With energy costs continuing to rise, and HVAC equipment consuming an average of 50% of building utilities, maintaining your HVAC system is crucial to your bottom line. We pride ourselves on being the source for all of your Industrial HVAC, Commercial HVAC and refrigeration needs. We not only engineer and design mechanical systems, we install, retrofit and upgrade them as well. We provide highly skilled technicians to maintain and service your mechanical & commercial refrigeration systems. Our team of experts looks forward to partnering with you to deliver bottom line results throughout the life of your facility.
Contact us for a complete and in-depth analysis of your commercial HVACR systems, and learn how we can tailor an HVAC preventative maintenance program that is right for your organization.
The value our HVAC Maintenance Agreements provide our customers include:
An Energy Star® Partner
LEED® Accredited Professionals
Reduced administrative burden associated with service interruptions
Maintained value of your facility and protection of your investment
Customized services & programs tailored specifically to your organizations needs
Reduced cost for replacement parts and labor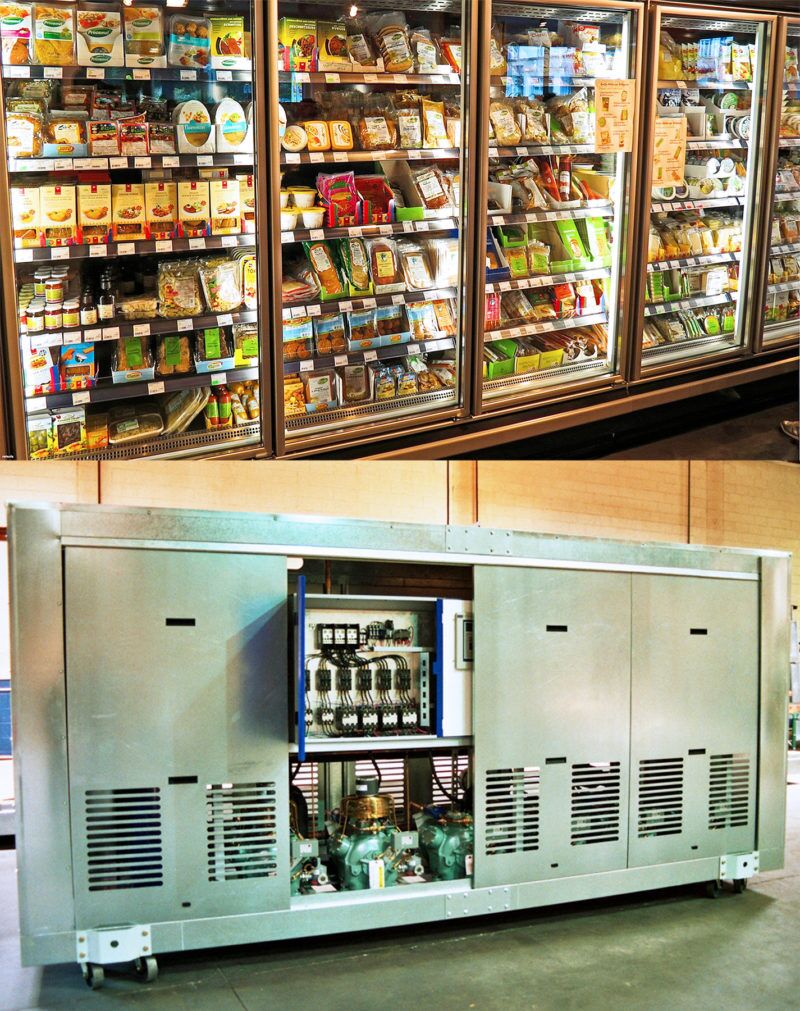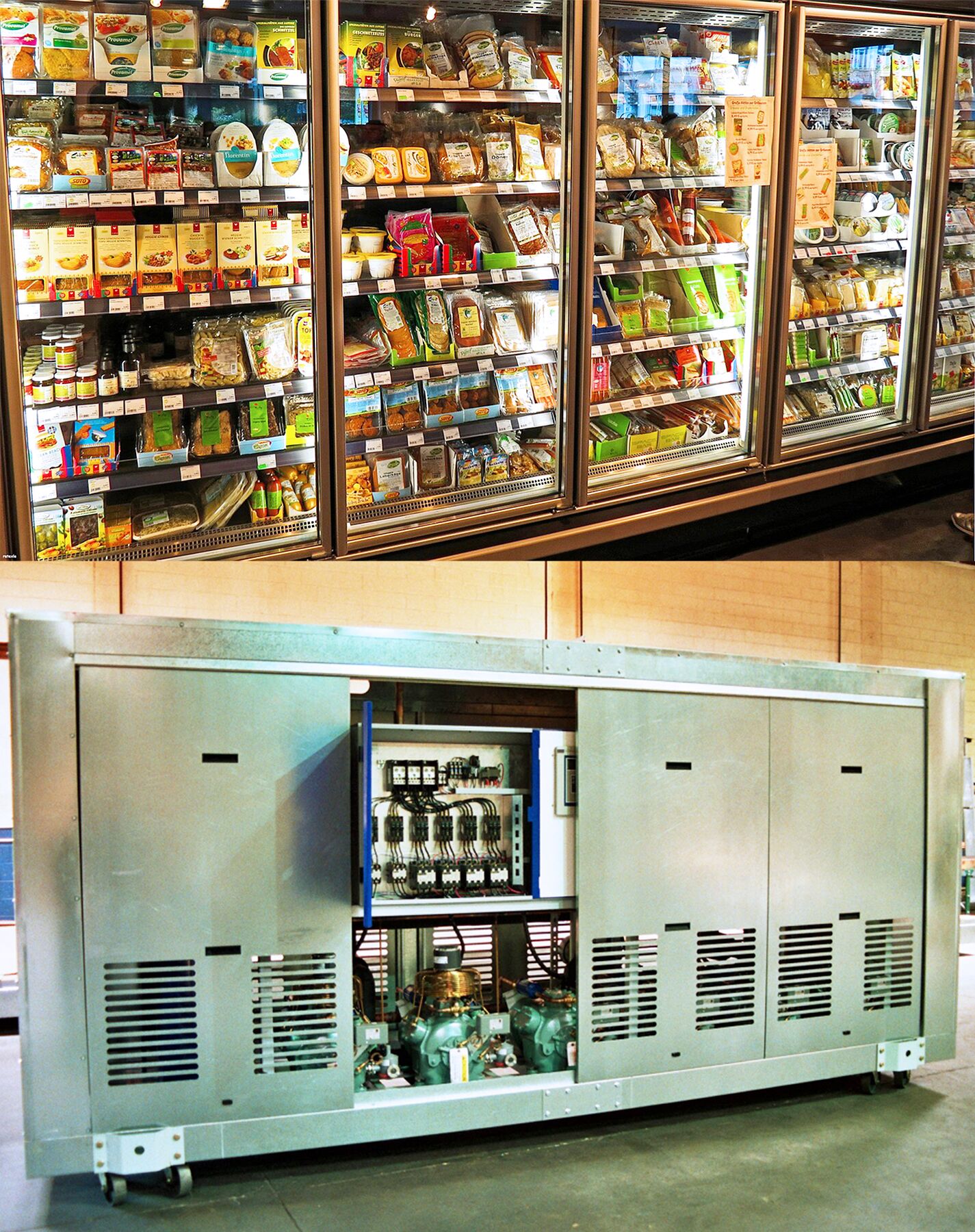 COMMERCIAL REFRIGERATION
Commercial refrigeration is an essential part of everyday operations, and when it goes down inventory is lost. Air-Temp Mechanical offers commercial refrigeration repair and maintenance service, 24/7. Even refrigeration equipment that's working but with poor temperature control can cost you a bundle in spoiled goods, higher energy bills, and health code violations that damage your reputation. We service commercial food storage, hospital equipment, and restaurant chain cold storage in the greater Cleveland area.
Air-Temp Mechanical Commercial Refrigeration Services:
Systems Repair & Maintenance
Unit Installation & Inspection
Optimized Temperature Efficiency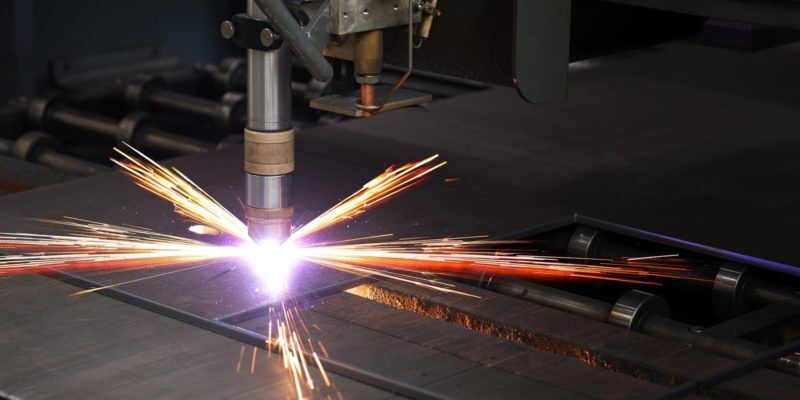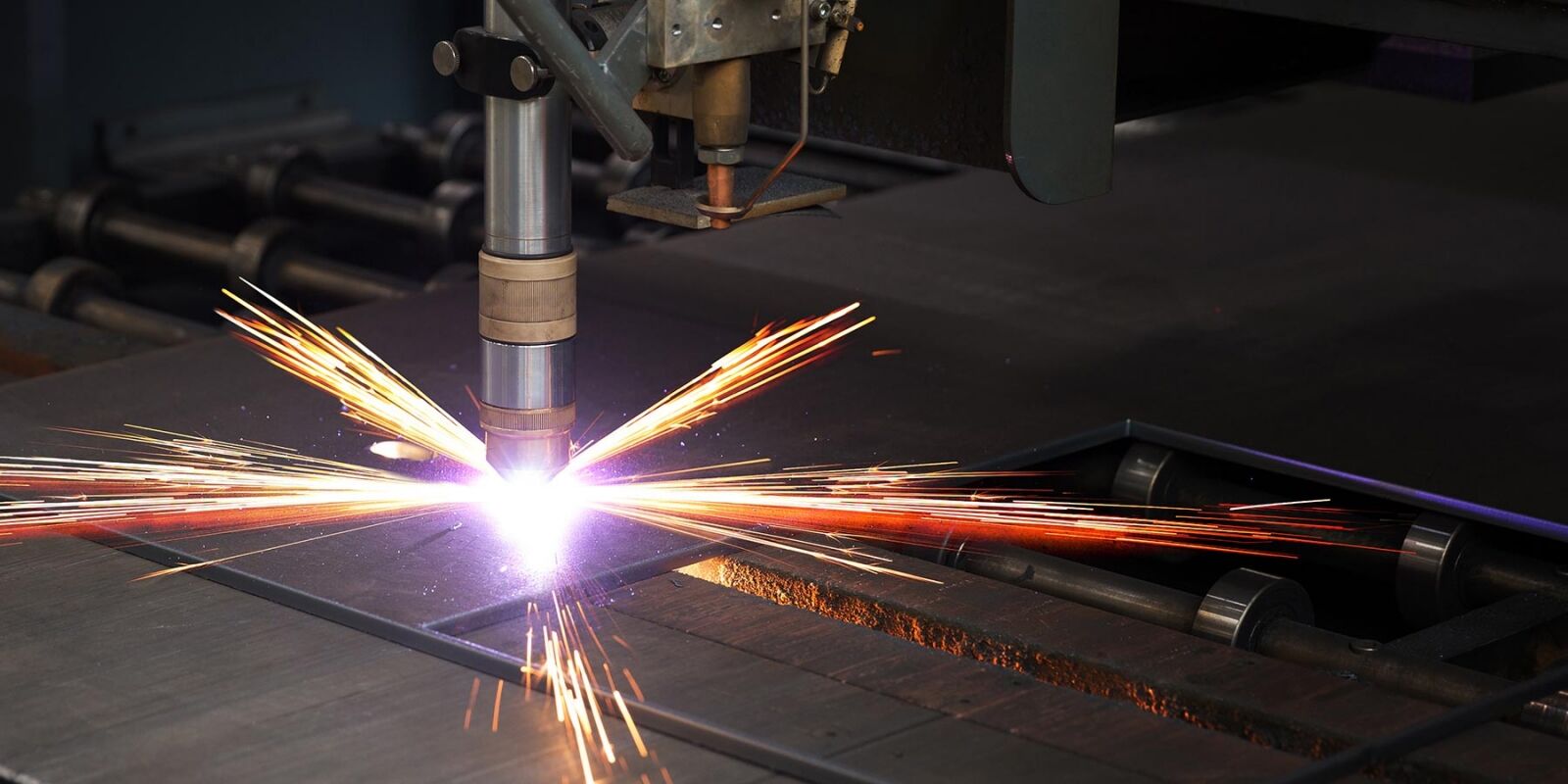 SHEET METAL FABRICATION
Air-Temp Mechanical, Inc. provides custom precision sheet metal fabrication for heating, ventilation and air conditioning systems. Our sheet metal fabrication shop is highly specialized and we provide custom, precision work on time and within budget.
Our sheet metal fabricators lend their extensive experience and education to every project. Whether working on design build projects, rennovations or repairs, the job will be done right. Any Fabrication Questions? Speak With Steve Krupar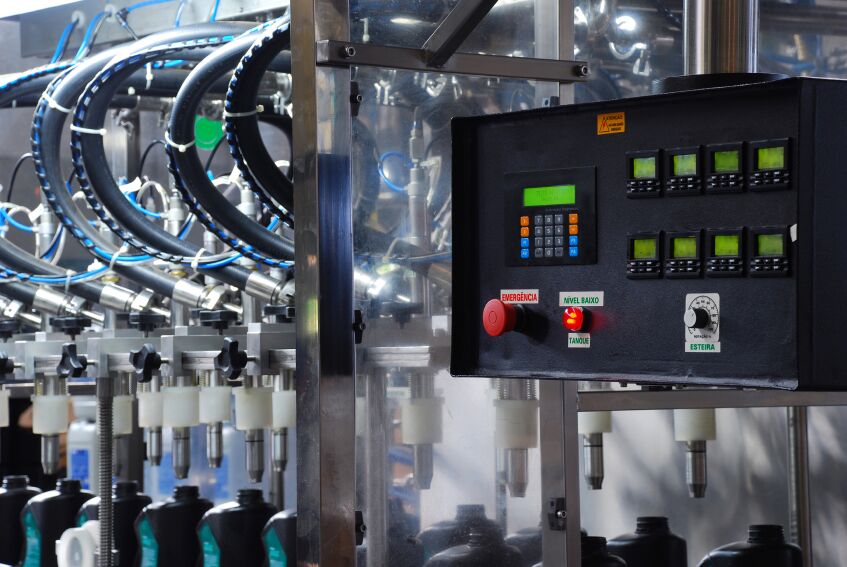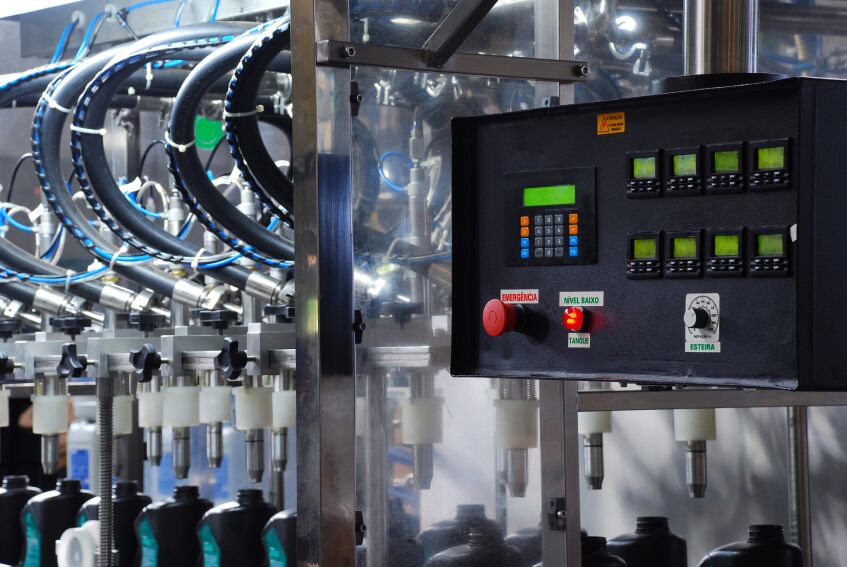 BUILDING AUTOMATION SYSTEMS
Today's facility managers are faced with many challenges, from rising costs of resources (fuel, electricity, manpower) to tighter facility management budgets. Each building or facility is different and each customer's needs are unique. At Air-Temp Mechanical we can create a BAS package that is built for your facility and to your needs.
The value our Building Automation Systems solutions provide:
Systems Integration
Design Build Installation
Control System Design & Optimization
Optimized Building Efficiency & Maintenance
FOR 24/7 EMERGENCY SERVICE CALL (216) 579-1552
We work as a single united team with a strong impact in the NEO area and we provide the highest quality service possible. Find Us in The Blue Book.