WHY WORK AT AIR-TEMP
A rewarding career begins in a rewarding workplace, and at Air-Temp Mechanical Inc, there are always endless opportunities for professional growth. Team members are to innovate, and are valued for it. Join our company of over 40 years, and be met with a supportive company culture. We invite you to learn a little more about our us, our location, and the many perks and benefits of being an Air-Temp employee. Now Hiring HVAC/R Technicians & Engineers.
Competitive Industry Salary

Enjoyable Work Environment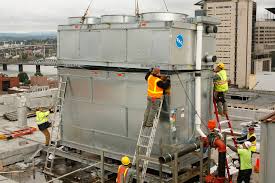 WE'RE ALWAYS LOOKING FOR TALENT
(FIELD) HVACR TECHNICIAN
ENTRY LEVEL TECHNICIAN • DOWNTOWN CLEVELAND
We have positions available for an HVACR Technician with formal education and training with 2 to 5 years experience. You are responsible for troubleshooting the problem and making the necessary repairs with little to no supervision. Work involves industrial systems.
HVAC ENGINEER
MECHANICAL ENGINEER • DOWNTOWN CLEVELAND
Hiring one In-House Systems Engineer. Excellent problem solving skills and expert knowledge of CAD designing software. A bachelor's degree in either HVAC engineering technology or mechanical engineering is required to get started.
JOIN THE TEAM. APPLY NOW.
MAIL, EMAIL OR FAX APPLICATIONS
3013 Payne Ave.
Cleveland, OH 44114
Phone: (216) 579-1552
Fax: (216) 579-0413
Email: jon.marcum@air-tempmech.com